A perfectly versatile accessory for your home
Protect your front door with a stylish GRP canopy.
Front Door Canopies are designed to provide additional protection from the weather for you or visitors to your home.
Providing a simple shelter can be a costly exercise, especially when you are attempting to create a small tiled or slate roof. With modern GRP you can mould and colour canopies to look like the real thing at a fraction of the cost.
Cantilever systems are available without the need for supports such as posts or pillars. Available in a vast selection of Sizes, Designs and Finishes.
The Clearglaze process
We pride ourselves on offering the very best experience for our customers throughout every stage of the process.
Known fondly as the "Clearglaze experience".
"Thanks for very good service throughout the whole process. Thanks to Jason for his excellent fitting and finishing, a very neat and tidy job."
A C – Windows, Hinton Charterhouse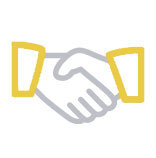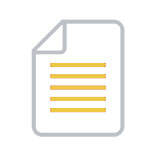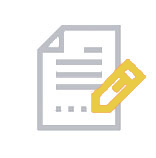 reviews
What our customers say
Don't just take our word for it. Hear what our customers have to say!
You had the best choice of windows, the Heritage range was PERFECT. They have enhanced my house and made it look smart and tidy. Thank you. Could not fault the installation team.
R Edwards
Heritage Windows, Melksham
Windows fitted last year excellent service as before. Installers polite and courteous, left rooms nice and tidy. Excellent job overall.
R.R
Windows, Chippenham
The Clearglaze Family
Like the look of our service and products but not based in our catchment area? Take a look at our 2 sister companies in the surrounding area.