Aluminium inline-sliding patio doors
Custom built for a perfect fit
An inline sliding door is the best option for being able to access your garden, patio or balcony with ease.
They are made to measure with different door panel configurations that are all easy slide.
The amount of glass is maximised with a sliding door, giving extended visibility, and the effortless sliding operation does not encroach on either side.
You can also have the door open as much or as little as you desire without fear of them being blown shut in windy conditions.
The Clearglaze process
We pride ourselves on offering the very best experience for our customers throughout every stage of the process.
Known fondly as the "Clearglaze experience".
"Thanks for very good service throughout the whole process. Thanks to Jason for his excellent fitting and finishing, a very neat and tidy job."
A C – Windows, Hinton Charterhouse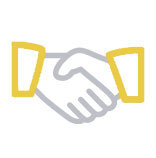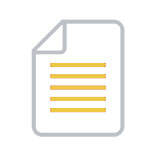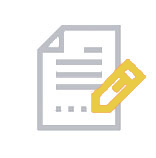 Case Study
Berkley Heights
Installation in the lovelyboutique town of Frome, Somerset, for Jenkins Developments
This project was dominated by the offset gable glazed façade to the rear elevation. A contemporary design that made the most of simple slim Smarts Alitherm 300 windows designed to maximise all glass areas and provide ample light to the internal aspects. The frontage was further enhanced with a Smarts Designer Doors all powder coated in a Sensations Antique Frey finish. The Rear Kitchen Diner is flooded with light from the two storey glazing, the bottom of which is constructed from a Triple Track 6 Pane Smarts Visoglide Plus Sliding Patio Door, with super slim meeting stiles this provides 6 large glazed areas when closed and with the 4 sliding sections creates a fantastic clear opening when all the doors are fully opened. Careful attention was paid to lining everything through with the above fixed panes and all the cladding were matched to produce a single gable infill from outside.
Products used:
SMART Aluminium Windows |
SMART Aluminium Sliding Doors |
SMART Aluminium Residential Doors |
SMART Aluminium Designer Front Doors | SMART Sensations Finishes
Case Study
The Croft
Installation the village of Crockerton, on the edge of the Longleat Estate, Wiltshire
Its all about the wow factor. Triple Track 6 pane sliding doors that achieve a clear opening of 8 metres, coupled with slim meeting stiles. These Visoglide Plus doors give the best of both worlds large glass with miniomal uprights when closed and a huge opening when all 4 doors are fully opened. Special attention was paid to the threshold detail where we worked with the developer to achieve a flush floor from inside to outside. All finished in Sensations Platinum Grey.
Products used:
SMART Aluminium Sliding Doors |
SMART Sensations Finishes
reviews
What our customers say
Don't just take our word for it. Hear what our customers have to say!
Convenient location. Answered all my questions fully and willing to be flexible. Quality of product.
A.W
Solidor Composite Door, Bath
Our neighbours had a new front door fitted by Clearglaze and recommended you due to good customer service. We were keen to use a local company familiar with Oldfield Park terraced houses.
Mrs Szecsei
Composite Door, Bath
The Clearglaze Family
Like the look of our service and products but not based in our catchment area? Take a look at our 2 sister companies in the surrounding area.