Contemporary Aluminium Windows
A popular choice with architects & developers due to its strength, performance and stunning aesthetics.
150 stunning colours
Modern & Contemporary styling
As with so many Clearglaze products, aluminium windows have evolved from a very basic offering with few variations in to an extremely versatile system that can be designed to individual specific requirements.
Aluminium has the benefit of producing a larger glass surface area with smaller frame sections and is a primary choice for architects and bespoke developers due to it's strength, durability, lifetime performance and aesthetics.
PREMIER INSTALLERS OF THESE HOUSEHOLD BRANDS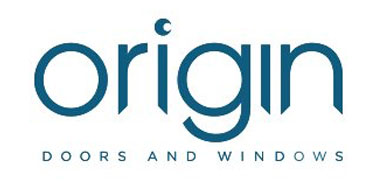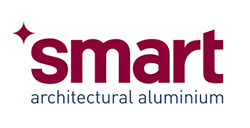 PREMIUM PARTNER
Introducing the Origin window
Beautiful, elegant and simplistic, the Origin Slimline Window is designed for spaces where maximising glass and light is essential.
Modernising the design of traditional 19th Century timber windows, the Origin Premium Window is a highly durable and blissfully functional solution that's perfect for the 21st Century.
The difference between OW-70 and OW-80
The main difference between OW-70 and OW-80 is the way that they look.
OW-70 offers the slimmest sightlines at just 65mm wide, ideal for those looking to maximise on natural light and views. OW-80 may not offer sightlines as slim as OW-70, however, it offers an internal flush casement, which OW-70 cannot provide.
Both OW-70 and OW-80 are manufactured using premium grade aluminium, are durable and low maintenance, and come with an industry-leading guarantee of up to 20 years.
AVAILABLE TO VIEW AT OUR SHOWROOM
The Clearglaze process
We pride ourselves on offering the very best experience for our customers throughout every stage of the process.
Known fondly as the "Clearglaze experience".
"Thanks for very good service throughout the whole process. Thanks to Jason for his excellent fitting and finishing, a very neat and tidy job."
A C – Windows, Hinton Charterhouse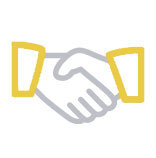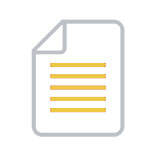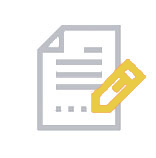 Case Study
Alma Fields
Installation in Castle Cary in the county of Somerset
This was a modern new build project with a glazed shaped frame to the rear to allow light to flood into the kitchen area. Slimline Smarts Alitherm 300 windows were used along with the Smarts Visofold 1000 aluminium multifolding doors. To keep continuity the French doors were manufactured in matching Visofold Profiles which are much slimmer than standard door profiles. The structural supports to the gable section were then cladded in matching aluminium pressings. All the aluminium products were powder coated in a Sensations Platinum Grey Finish.
A Solidor composite Front Door was used as a focal point to the from elevation finished in Anthracite Grey to match the Fascia and Soffits.
Products used:
SMART Aluminium Windows | SMART Aluminium Multi-folding Doors | SMART Aluminium French Doors | SMART Sensations Finishes | SOLIDORComposite Doors | EUROCELLUPVc Fascia & Soffits
Customer: Jenkins Developments
Case Study
Berkley Heights
Installation in the lovelyboutique town of Frome, Somerset
This project was dominated by the offset gable glazed façade to the rear elevation. A contemporary design that made the most of simple slim Smarts Alitherm 300 windows designed to maximise all glass areas and provide ample light to the internal aspects. The frontage was further enhanced with a Smarts Designer Doors all powder coated in a Sensations Antique Frey finish. The Rear Kitchen Diner is flooded with light from the two storey glazing, the bottom of which is constructed from a Triple Track 6 Pane Smarts Visoglide Plus Sliding Patio Door, with super slim meeting stiles this provides 6 large glazed areas when closed and with the 4 sliding sections creates a fantastic clear opening when all the doors are fully opened. Careful attention was paid to lining everything through with the above fixed panes and all the cladding were matched to produce a single gable infill from outside.
Products used:
SMART Aluminium Windows | SMART Aluminium Sliding Doors | SMART Aluminium Residential Doors | SMART Aluminium Designer Front Doors | SMART Sensations Finishes
Customer: Jenkins Developments
Case Study
Bridge cottage
Installation in the Wiltshire village of Maiden Bradley
This was a new annex built adjacent to a lovely old cottage. Anthracite Grey (RAL 7016) was the finish chosen to compliment the timber cladding, natural stone and slate roof. Simple single opening windows were specified with minimal sightlines this suited the Alitherm 300 range perfectly with a flat sash and square bead keeping things very simple. The doors were supplied in the slimline Visofold 1000 system giving maximum glass and therefore maximum light. Internally the doors and windows achieve a stark contrast by being finished the same as the outside in anthracite grey.
Products used:
SMART Aluminium Windows | SMART Aluminium French Doors
Case Study
Deptford Farm
Installation inWylye, a Wiltshire village
This was a project restricted by certain planning criteria. Firstly, the colour was critical, so a bespoke British Standard Colour was chosen (BS 3058 12B21) . The window system chosen was a Crital lookalike Heritage Putty line, designed to look authentic and with super slim sightlines. The doors were a challenge as they were wider and taller than normal, and the customer still wanted the smallest possible sections so the Visofold 1000 system was specified with the largest door being 1200mm wide and 2200 high. Small details matter and the external arched heads were finished with trims that were powder coated to match the aluminium frames
Products used:
SMART Aluminium Windows | SMART Aluminium Residential Doors | Bespoke British Standard Finish
reviews
What our customers say
Don't just take our word for it. Hear what our customers have to say!
We have previously used Clearglaze for our front and side door and were so impressed by the standard of fitting and quality of doors. We decided to have our windows fitted by Clearglaze.
J.H
Aluminium Windows, Bath
Windows fitted last year excellent service as before. Installers polite and courteous, left rooms nice and tidy. Excellent job overall.
R.R
Windows, Chippenham

The Clearglaze Family
Like the look of our service and products but not based in our catchment area? Take a look at our 2 sister companies in the surrounding area.