uPVC Cottage Suite Windows
Traditional lines, outstanding performance & with the "look of wood".
Tradition and performance
The look of wood
You could take a window out of a building and its style would be meaningless. In isolation, a window is an exercise in engineering. It's a theoretical barrier against the elements and intruders.
Bring it home, install it and everything about its design has new relevance. Its sightlines, its proportions, its colours, its fittings, and its glazing – everything is important. Both traditional and contemporary homes need every aspect to work in context.
Flush Casement
The Flush Casement window design is elegant in its simplicity and is found in all sorts of traditional properties, from all periods. What's more, the lines are understated which makes them ideal for more contemporary properties which rely on minimalist styling.
French Casement
A casement with a touch of Gallic flair, reminiscent of the finest continental properties, but equally at home anywhere you want classic style, symmetry and effortless charm. Wherever you are, open them wide for a wonderful, uninterrupted view.
The Clearglaze process
We pride ourselves on offering the very best experience for our customers throughout every stage of the process.
Known fondly as the "Clearglaze experience".
"Thanks for very good service throughout the whole process. Thanks to Jason for his excellent fitting and finishing, a very neat and tidy job."
A C – Windows, Hinton Charterhouse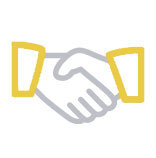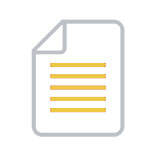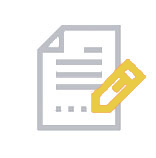 reviews
What our customers say
Don't just take our word for it. Hear what our customers have to say!
Have had Clearglaze before and had excellent service. The installers made a professional job and I would definitely recommend.
K Norris
Doors & Windows, Bath
Chosen due to seeing your brochure. With installers as excellent as this there is nothing to improve on.
D.W
Door & Windows, Bath

The Clearglaze Family
Like the look of our service and products but not based in our catchment area? Take a look at our 2 sister companies in the surrounding area.