URBANroom Shroud
Add an URBANroom Shroud to your roof-line to create a clean, modern finish to your conservatory
Finishing touches for your conservatory roof
The URBANroom shroud is our contemporary aluminium gutter option that has a seamless finish.
Give existing conservatories a facelift with an URBANroom shroud-only upgrade.
The URBANroom contemporary external gutter shroud includes:
Shroud is 225mm deep (300mm deep is available as a bespoke order).
Fully welded corner to ensure flat face, seamless finish.
Water deflector internally to ensure water flows where it should.
Deflector provides additional strength so no need for unsightly wires to hold shroud in place.
The Deflector also provides a clean line and uncluttered finish to the rear face of the shroud which is often a neglected area with other systems, leaving an unfinished look.
Seamless front face finish provides a smooth, contemporary look.
Give existing conservatories a facelift with an URBANroom shroud only upgrade.
Available in any RAL colour option.
The Clearglaze process
We pride ourselves on offering the very best experience for our customers throughout every stage of the process.
Known fondly as the "Clearglaze experience".
"Thanks for very good service throughout the whole process. Thanks to Jason for his excellent fitting and finishing, a very neat and tidy job."
A C – Windows, Hinton Charterhouse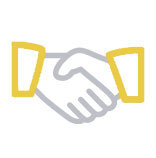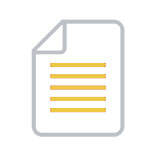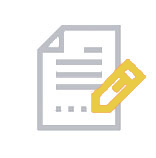 reviews
What our customers say
Don't just take our word for it. Hear what our customers have to say!
The advert looked good. We have been so impressed with the two fitters that came, worked hard, cleaned up everyday and even cleaned the windows! The Best A Team ever. Thank you.
Mr & Mrs H
Conservatory Roof, Westbury
Used Clearglaze before for windows, excellent then. Family use Clearglaze. Always do what they say they will do, on time, high quality. Property always left clean and tidy.
A.W
Conservatory, Bath
The Clearglaze Family
Like the look of our service and products but not based in our catchment area? Take a look at our 2 sister companies in the surrounding area.