uPVC Replacement Fascias
Compatible with all types of soffit, giving you a choice of styles for your roofline.
NO MORE PAINTING-NO MORE ROT!
Our roofline products are perfect for new homes & for the replacement of existing.
Clearglaze offer a fast selection of fascia's and barge boards in a variety of sizes and colours & finishes to suite every home & budget.
The Fascia Board is the board that runs along the lower edge of the roof, fixed to the rafter ends this supports the tiles and the guttering, Barge Boards are the boards used to close off gable ends.
We use an 18mm board designed to replace existing timber boards and also our alternative 9mm board is a capping board that is used over the top of the existing timber, providing it is in good order.
The Clearglaze process
We pride ourselves on offering the very best experience for our customers throughout every stage of the process.
Known fondly as the "Clearglaze experience".
"Thanks for very good service throughout the whole process. Thanks to Jason for his excellent fitting and finishing, a very neat and tidy job."
A C – Windows, Hinton Charterhouse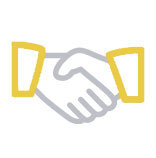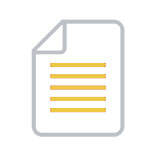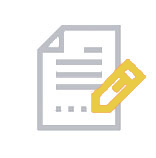 reviews
What our customers say
Don't just take our word for it. Hear what our customers have to say!
You had the best choice of windows, the Heritage range was PERFECT. They have enhanced my house and made it look smart and tidy. Thank you. Could not fault the installation team.
R Edwards
Heritage Windows, Melksham
Windows fitted last year excellent service as before. Installers polite and courteous, left rooms nice and tidy. Excellent job overall.
R.R
Windows, Chippenham
The Clearglaze Family
Like the look of our service and products but not based in our catchment area? Take a look at our 2 sister companies in the surrounding area.